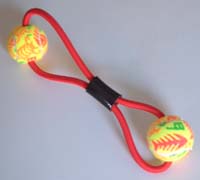 Jumbo Mania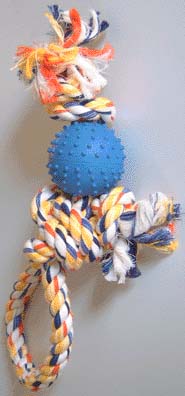 Belle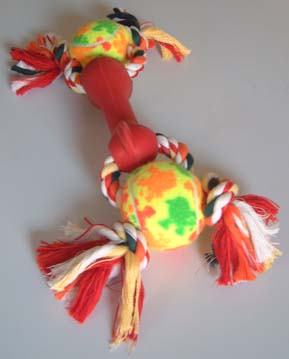 Bonetellectual

Other toys
Plush toys
Pull toys

Pull toys
Rovers of the world need to exercise i.e. to run, jump, pull and stretch to stay in shape. They also need play and social interaction. Dogs have unique personalities and preferences. The following are interactive exercise toys geared to enrich the lives and experiences shared by you and your dog(s). Reap the benefits. Use wisely.

These quality toys are manufactured in the USA.

Jumbo Mania
Uses flexible rubber cord, nylon skin. Cord goes through the tennis balls
Size: 13"
Order number: TOYFAR0153
Price: $16.95


Belle
Heavy duty tug and retrieve toy with a 2 3/4" rubber ball
Size: 17"
Order number: TOYFAR0178
Price: $17.95

Bonetellectual
Bonetellectual - Rubber bone and 2 tennis balls
Size: 15"
Order number: TOYFAR0186
Price: $24.95

Prices do not include shipping, handling, or applicable sales tax.

We accept Discover, Mastercard, Visa, and American Express credit cards.